Looking for an HR recruitment agency to help you fill positions in marketing, sales, medical care, technology or professional services?
Need to fill multiple sales, admin, healthcare or other positions on a tight deadline

Want to work with a trusted

HR solutions agency

that handles hiring for you

Have high-volume staffing needs for your growing marketing or tech agency, medical clinic, or professional service business
It's time to start working with a reputable HR Recruiting Agency
Whether you need to hire one specialist or hundreds of staff members quickly, Ignite Talent Solutions is here for you and will get the job done on time and with care.
Our recruiting methods are based on empathy, listening, guiding, and matching. We use a combination of technology, our diverse Ignite database, and network and tailor-made solutions to meet your company's needs. 
Over the past 9 years, we have successfully staffed medical practices and hospitals, high growth tech startups, and sales and marketing teams with fantastic talent. We always take the extra step to make sure your company and a candidate are an excellent match. We want to ensure your new employee fits in well with your company culture and their new team.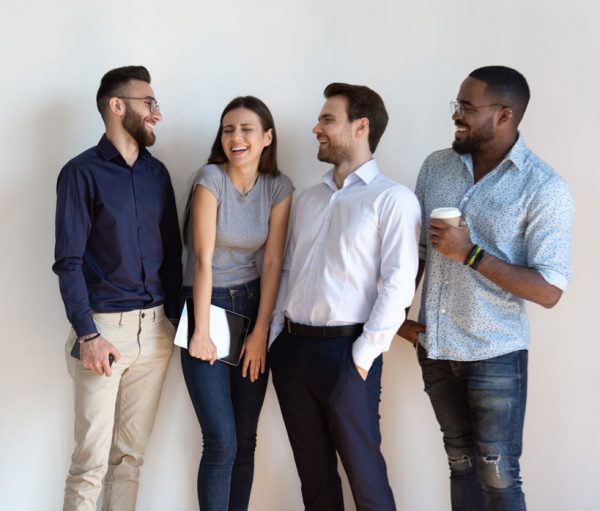 We specialize in hiring for:
1. High Growth Tech Startups
We can handle the stress of mass hiring for multiple departments, including various roles from sales associate to project manager to c-suite marketing and sales executives. We know there is a huge demand for staff with technological knowledge in the IT industry is growing. 
We can help you fill the following positions CTO, CISO, Director Software Development, Director Technology Infrastructure, Data Scientist, Information Security Specialist, Software Developer, ITSM Manager, Business Systems Analyst, Quality Assurance Analyst, and Systems/Network Administrator.  
Hiring new employees is like bringing a new family member to your team, and we will help you hire unique candidates who have the perfect balance of social and technical skills for the position.
2. Healthcare, Hospitals and Medical Centres
Ignite Talent Solutions will help you find registered nurses (RN), Registered Practical Nurses (RPN), Personal Support Workers (PSW), Director of Care, Care Support Workers, Healthcare Administration, Care Support Workers, and Wellness Managers. 
We are committed to finding your hospital or medical clinic top qualified healthcare talent who are compassionate, and ready to take on the new role. We have an extensive healthcare database of quality candidates who have diverse and unique healthcare backgrounds, so we can definitely help you volume hire or fill a shortage in a variety of departments and positions.  
3. Marketing Companies or Departments
We love hiring top creative talent for marketing agencies like yours, Project Managers, Marketing Director, CMO, Brand Manager, PR manager, Digital Marketing Manager, SEO specialist, Content Marketing Manager, etc. 
You are looking for fierce talent who takes the initiative to bring new ideas to the table, keep up to date on the latest trends, and manage client accounts. Our market expertise and deep routed relationships with candidates give us a competitive edge and access to top talent will ignite your marketing team.
4. Professional Service Companies
Let us use our extensive Ignite database to bring your company candidates with the skills you are looking for. 
We can help you hire an experienced HR – HRBP (human resources business partner), compensation and benefits manager, or a talent acquisition manager. Or we can source top FP&As ( financial planning and analysts), accountants, controllers, project managers, business analysts, administration staff, or management consultants.
5. Professional Services Recruitment Agency
Hiring the ideal candidate with the technical skills and social skills is like finding a needle in a haystack. Luckily, Ignite Talent Solutions specializes in just that. Whether your company is in the finance industry, human resources in need of business development or office administrative help, we have the resources to find your next leading employee. We fill lots of positions for accountants, talent acquisition managers, human resources business partners, financial planning and analysts, controllers, project managers, business analysts, management consultants or administrative staff.
We are always looking to fill jobs in healthcare, marketing, sales, technology, and professional services.
Get in touch with our recruiters and IGNITE your company with your very own rockstars!
Learn more about the Ignite Talent Solutions Recruiting Process here.
When you work with Ignite Talent Solutions you are in great hands.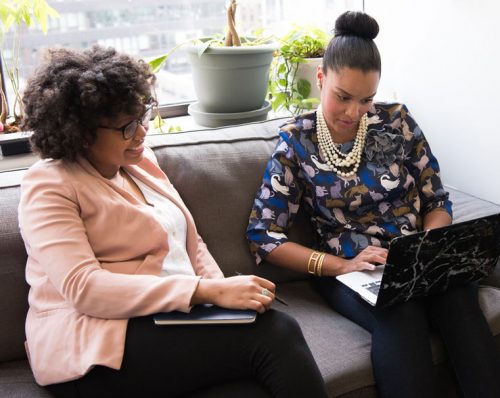 Working with our

HR recruitment agency

is stress-free and we do all the hard recruiting work for you

You will be able to focus on more important tasks, while we hire your future allstars.

We are deadline oriented, organized and professional.

Our Ignite database, innovative technology and diverse network attracts the top caliber candidates you have been dreaming about hiring!
We'd love to jump on a complimentary call with you to learn more about your company's hiring needs.
IGNITE your business with the qualified talent you've been dreaming about!