Specialist Recruitment Agency
Are you looking for your unicorn candidate, without working with a specialist recruitment agency in Toronto?
Does this sound like your company?
Knows the qualities and skills of your dream candidates, but doesn't have the network to connect with them

Looking to hire and retain c-suite and executive talent to IGNITE your business

Is looking for an experienced

Toronto recruitment firm

who makes hiring new employees a stress-free process
Stop stressing and spending your time trying to hire your next employee in-house.
Work with a specialist recruitment agency in Toronto that understands your needs.
Partner with a Toronto recruitment firm with the expertise, time, and resources to hire your rockstar employees.
Focus on more important business tasks, while Ignite Talent Solutions takes care of hiring your new employees.
Businesses choose to hire Ignite Talent Solutions as their specialist recruitment agency because we know how to build and create candidate and client relationships that last, our 9 years of experience in the industry and our vast Ignite database and diverse network of talent.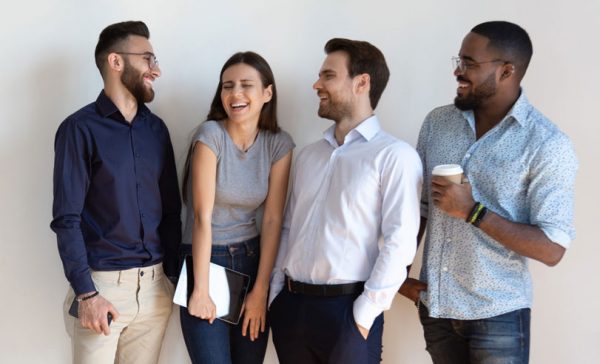 Why partner with specialist job recruiters like us?
We can help you source specific candidates in your niche. Our large Ignite database of candidates is diverse and has candidates to suit every job requirements' needs.
1. Nurse and Healthcare Recruitment Agency
We are adept at filling hospitals, healthcare clinics, urgent care centres and more with the healthcare and nursing staff they need. We use our custom tailored approach to fill your healthcare roles with top nursing or medical talent. Our strong organizational and project management skills make volume hiring for a hospital unit or an entire floor a stress-free process for both of us!
2. Sales Recruitment Agency
Let us find you your next c-suite sales executive, business development manager or top performing sales associate. Sales candidates come in all shapes and sizes and we have the knowledge and expertise to scout and recruit the perfect candidates to fit your company culture and team dynamics. This fearless leader will motivate and inspire your teams to work efficiently together, achieve top results and grow your company's revenue and sales.
3. Marketing Recruitment Agency
Whether you are looking for your next digital marketing executive, marketing director, or CMO we have the industry expertise and network to find your next rockstar. We even specialize in finding niche talent in roles like SEO specialist, brand marketing manager, demand generation specialist or corporate communication specialist. We know a strong marketing team is essential to growing your business and your client's businesses. And we assure you that the talent we send you has fresh ideas, the ability to perform under pressure and is a team player.
4. Technology and IT Recruitment Agency
Tech and IT is one of the fastest growing industries. However, it can be challenging for companies to retain and hire talent as roles are constantly changing, and evolving. Our tech and IT recruiters are knowledgeable of the latest technology roles, in-demand skills, and can speak "tech" with the potential candidates. So rest assured, we can source high quality candidates for your next CTO, Director of Technology Infrastructure, , Software Developer, Quality Assurance Analyst, CISO, Director of Software Development and more.
5. Professional Services Recruitment Agency
Hiring the ideal candidate with the technical skills and social skills is like finding a needle in a haystack. Luckily, Ignite Talent Solutions specializes in just that. Whether your company is in the finance industry, human resources in need of business development or office administrative help, we have the resources to find your next leading employee. We fill lots of positions for accountants, talent acquisition managers, human resources business partners, financial planning and analysts, controllers, project managers, business analysts, management consultants or administrative staff.
Connect with our recruiters in Toronto to hire top employees in your industry
Learn more about the Ignite Talent Solutions Recruiting Process here
Ignite your company with high-caliber talent to take your business to the next level
Get in touch with our job recruiters and tell us about your specialty hiring needs today. Call us today and make us your specialist recruitment agency in Toronto.